Are you ready to take your Counter-Strike 2 game to the next level? With the right interface settings, you can improve your gameplay and maximize your efficiency. From customizing key bindings to adjusting graphics options, there are a number of ways in which you can make sure that Counter-Strike 2 runs smoothly on your computer.
In this article, we'll explore some of the best ways to adjust the interface settings for optimal gaming performance and enhanced user experience. We'll also provide tips on how to customize these settings according to your preferences so that you get the most out of Counter-Strike 2 with every match!
Graphics Settings
Graphics settings in Counter-Strike 2 are an integral part of creating a smooth gaming experience. With the right configuration, you can optimize performance and ensure that your game looks its best.
Adjusting the video quality settings is essential for ensuring efficient gameplay as these options determine how much data needs to be processed and sent over the network at any given time. To get started, start by adjusting your resolution or refresh rate to match your monitor's specs, as too high or low of either can cause lag and other issues during gameplay. Next make sure you have selected the appropriate display mode (fullscreen or windowed) based on your preferences and available resources.
You may also want to adjust anti-aliasing levels to improve image quality while reducing jagged edges; however, keep in mind this will require more processing power so it should only be used if necessary. Additionally, tweaking post-processing effects such as bloom lighting and depth of field can further refine visuals without impacting performance significantly; however, they should not be enabled when playing competitively due to their potential negative impact on visibility during hectic firefights.
Finally check out the advanced graphics options menu which includes additional features such as motion blur and ambient occlusion that add realism but will likely reduce frame rates if set too high – again best avoided for competitive play! All these settings combined together create a powerful combination optimized for speed without sacrificing visual fidelity – ultimately allowing players to enjoy fast paced action with minimal disruption from lag or graphical glitches!
Audio Settings
Audio settings are essential for optimizing your Counter-Strike 2 gaming experience. From sound effects to music, you can customize the audio of your game so that it fits perfectly with your desired gameplay.
When making adjustments to the audio, youll want to ensure a good balance between overall volume and individual sound effects or music tracks. Additionally, some gamers opt for setting separate volumes for different parts of their games soundtrack – such as increasing the bullet impact sounds while decreasing background noise levels.
You can also adjust other aspects of the audio settings in Counter-Strike 2 including echo cancellation, automatic gain control and microphone boost options – all depending on what type of headset youre using and how loud or clear youd like certain elements of the games audio environment to be heard. Finally, many players find that fine tuning their preferred reverberation level helps create an immersive atmosphere when playing Counter-Strike 2 online with friends or teammates; giving them a competitive edge over opponents who havent taken time to configure these types of settings properly.
Input Settings
Input Settings are an important part of Counter-Strike 2, as they directly affect the players control and ability to effectively play the game. From sensitivity settings that determine how quickly your crosshair moves across the screen, to binds that allow you to quickly execute commands with a single keypress, having efficient input settings is vital for success in CS2.
In this article we will discuss what these different settings do and how best to configure them for optimum performance. Firstly, let's start with mouse sensitivity – which determines how much your cursor will move onscreen when you move your mouse.
This setting is highly personal preference but it is generally recommended to keep it low while still allowing full range of movement within a comfortable speed. Additionally, there are many advanced options such as acceleration or angle snapping that can be enabled depending on what type of gameplay you prefer; however they should be avoided if possible so as not to interfere with accuracy and reaction time.
Next up are keyboard binds – which allow you to assign specific actions (such as selecting weapons or jumping) onto individual keys for quick access during heated moments in-game. It is essential here that all commands have their own distinct keys assigned so no confusion arises between them during a match; however at the same time it must also remain easy enough for players remember without having any big delays between pressing keys and executing commands mid-gameplay.
Thus finding balance between complexity and convenience becomes crucial here when configuring bindings correctly, making sure everything runs smoothly within battle situations where every second matters most!
Network/Connectivity Settings
When it comes to Counter-Strike 2, network and connectivity settings play an important role in ensuring efficient gameplay. An optimal connection ensures that all players experience minimal lag and maximum performance when playing with others online.
The first step in configuring your network for Counter-Strike 2 is setting up a stable internet connection. Check the strength of your Wi-Fi signal or wired internet connection to ensure you have a strong, consistent connection before playing any games.
Next, take a look at the game's advanced networking settings such as 'rate' and 'cl_updaterate' which affect transmission speed over the server, allowing for smoother gaming experiences and less latency issues. Additionally, tweaking these options can help reduce unnecessary loading times caused by too much data being sent over the server during gameplay sessions.
Finally, if youre looking to maximize your FPS (frames per second) while playing online with other people make sure to adjust the rate limits accordingly so that they are equal between yourself and everyone else on the same server. Doing this will ensure better synchronization among players while still providing enough bandwidth for some of those bigger battles!
Conclusion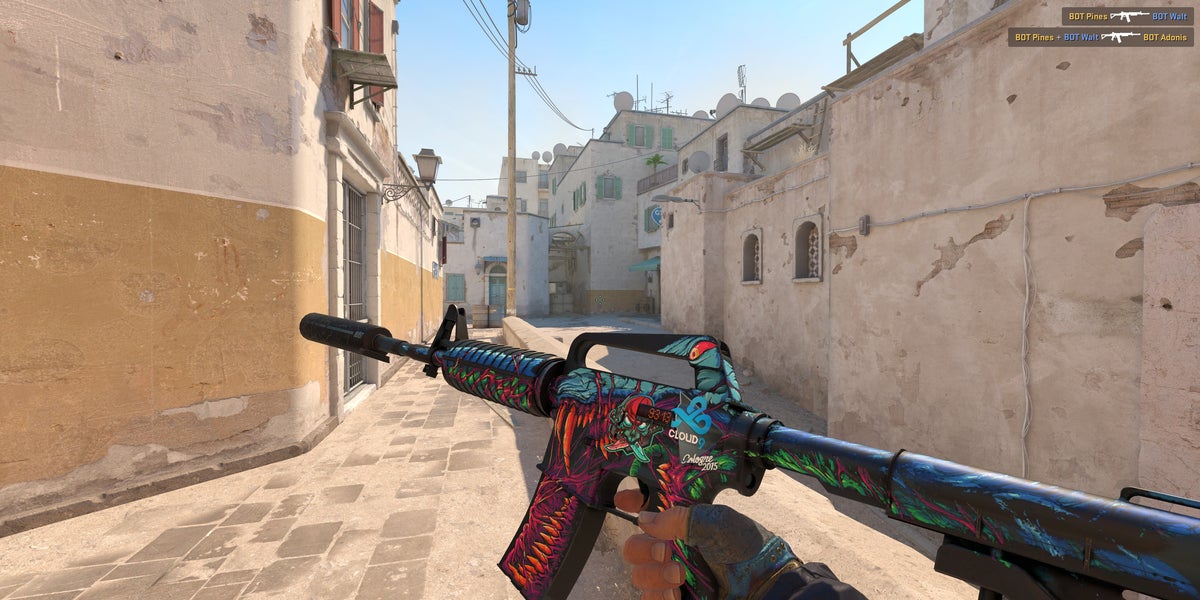 Counter-Strike 2s interface settings are an important factor in optimizing a players gaming experience. Kscerato, one of the top CS2 players, has tailored his game to fit his own preferences by adjusting the various settings available.
By taking advantage of elements such as keybinds and custom HUD designs, Kscerato cs2 settings has been able to maximize efficiency during gameplay and improve performance. With these changes in place, he is able to stay ahead of the competition and take control over any match situation that arises.
Ultimately, by tweaking your Counter-Strike 2 interface settings you can join Kscerato in dominating the battlefield.